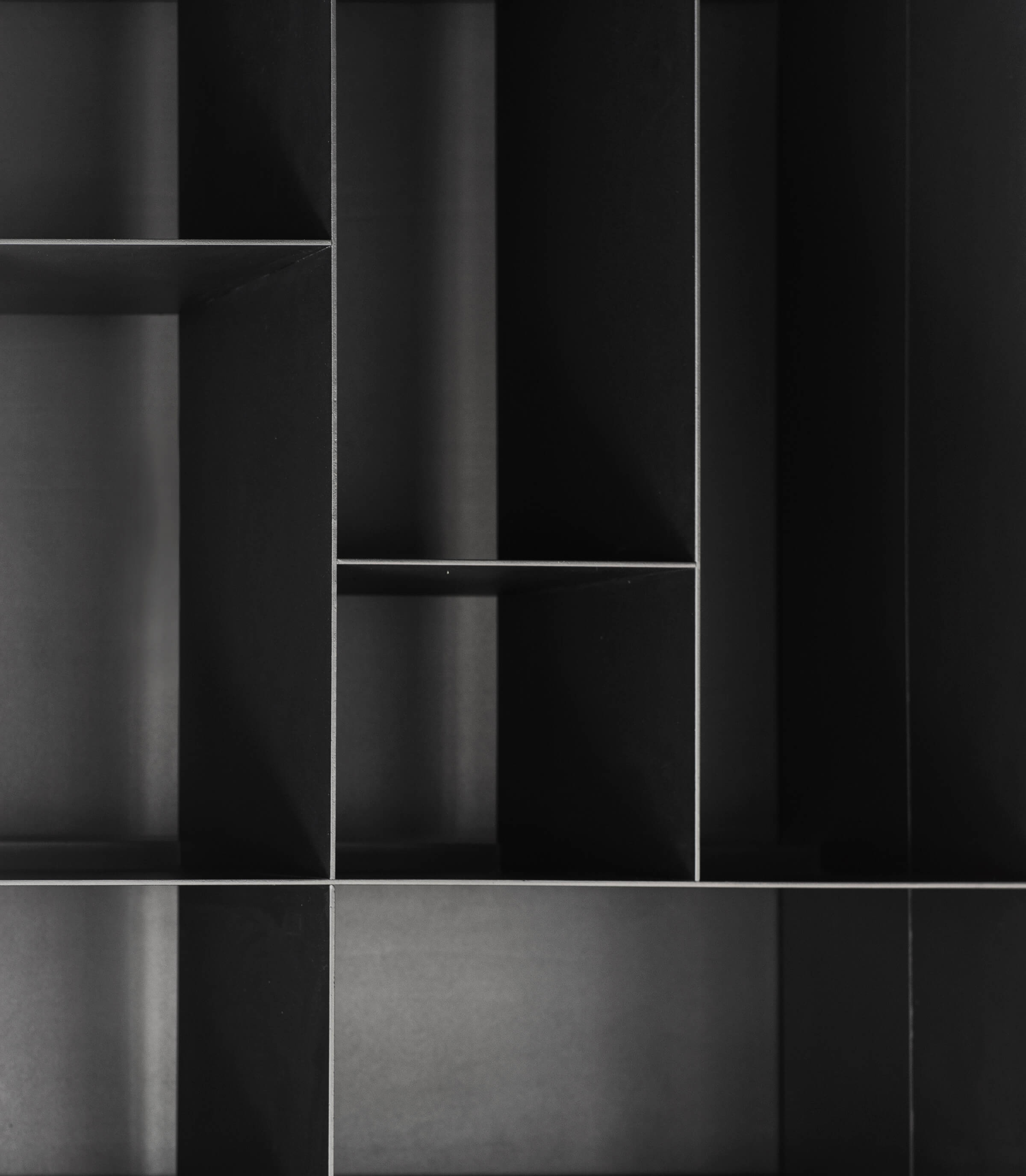 Private house
---
Architectural design
Stones and Walls
Technical design / Fabrication
QOOP METALWORKS
---
Elements
Furniture / Bathroom Doors / Mirrors
---
Design team
Christos Spetseris, Tatiana Anagnostaki
---
Construction team
Giannis Vapelas, Xaris Sotiropoulos, Alexandros Panis, Chronis Gemistos, Vaggelis Theodorakakos
In a new build residential development at Kifisia, the interior design studio, Stones and Walls, took advantage of the proportions of the built space and the continuous design gestures of the architectural practice AA associates, to create steel furniture in the limit of the human scale.
The imposing seamless 5 meters height structures  are made of 4mm thick steel sheets. In this way the solid appearance is combined with fine treatment, blurring the boundaries between building shell and furniture, structural and functional.
As this typology develops to other parts of the space, embodying also other uses, the information that carries is increasingly, shaping a transition from primal to complex.
The methodology of assembling constituted a challenging process as the cuts with minimum tolerance in well thought points of every element allow a full hidden attachment.