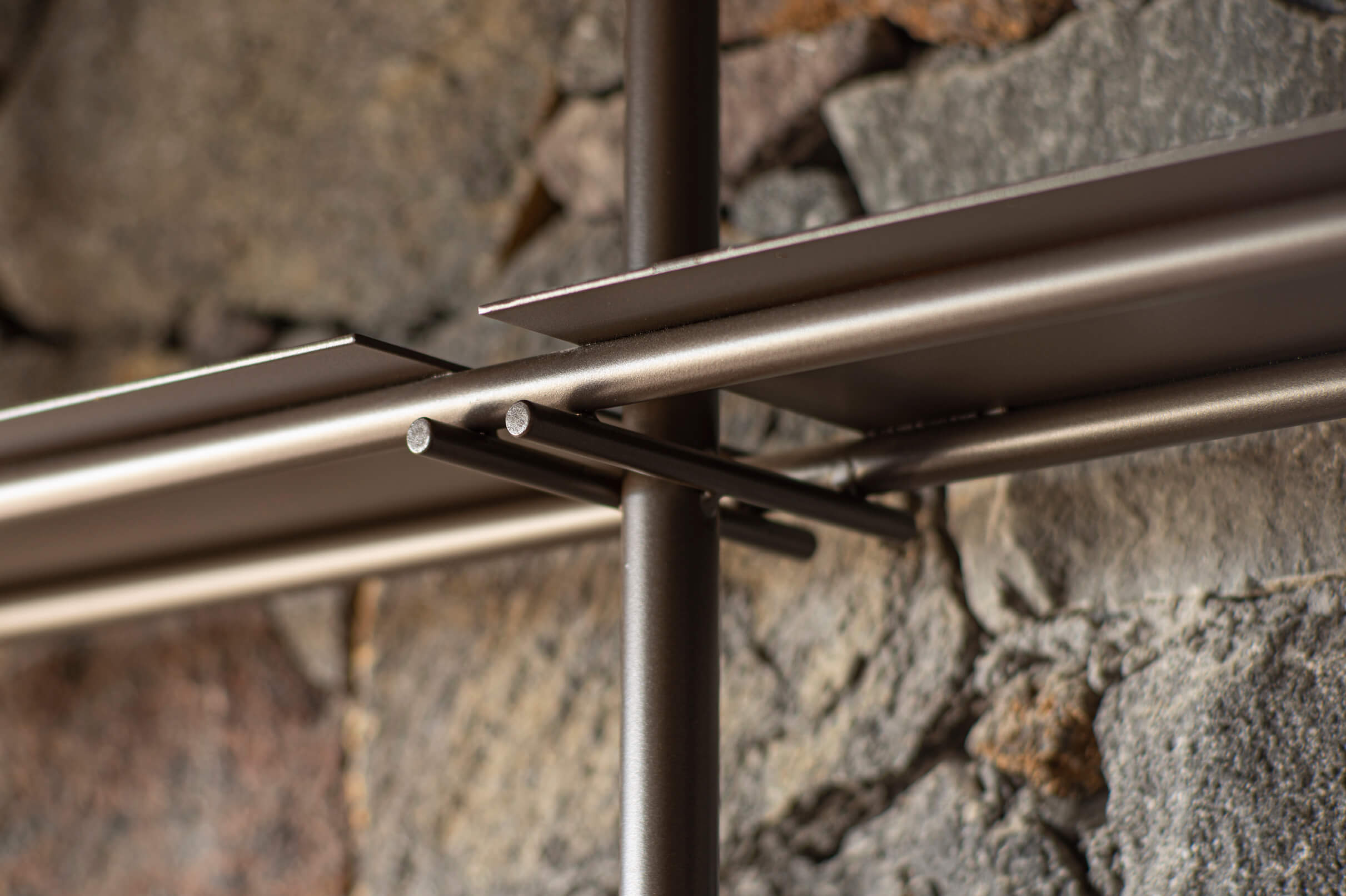 ELEMENTS
Canaves Oia Epitome
---
---
Architectural design
Memneo architecture
Technical design / Construction
QOOP METALWORKS
---
Design team
Christos Spetseris, Thanos Michalis
Construction team
Giannis Vapelas, Xaris Sotiropoulos, Alexandros Panis, Chronis Gemistos, Vagelis Theodorakakos
---
Elements, the main restaurant of the well-known Canaves Oia Epitome in Santorini, relaunched its identity by proposing a new special dining experience along with high-end architectural elements designed by Memneo architecture.
A cave-like space, along with one that combines indoor and outdoor characteristics consist the context of the restaurant with the magnificent view towards the west of the island. Metal furniture with rough texture in dark tones are great part of the constructions, which align with the volcanic identity of the place.
Shelves furniture made of thin tubes and design that communicates the lightness are standing in front of heavy visually walls made of volcanic stone creating color continuity and geometrical contrast.
Monolithic planters shape the boundary of the two rooms, organize the circulation and filter the visual connection
In central part of the room, combination of the above, constitutes a feature element, enriched with functional use, while it's exposure to the sun light creates interesting shadows and reflections
The built in structures complete tables made of thin rectangular surfaces.
Superimposed thin tubes that support horizontal surfaces, achieve in this manner the sense of visual lightness. Coating also covers the high necessity for protection, due to proximity with the sea, but also is responsible for the rough texture that matches the style of the other materials.